Fluffy Socks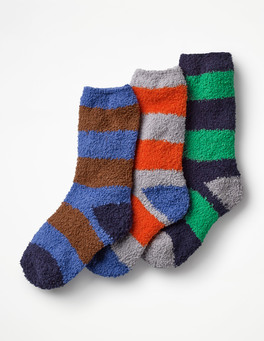 Wellies for sloshing? Check. Friends to run around with? Check. Boden's three-pack of fluffy socks? CHECK. Winter adventures are go. We made these socks cotton-rich and extra tall for even more cosiness.
99% polyester 1% elastane
Machine washable
£18.00 £7.20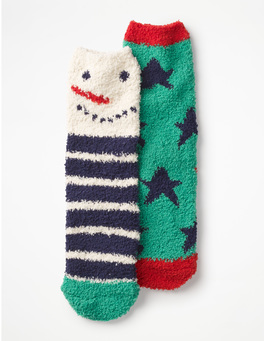 These festive socks are on double duty. 1) They're keeping teeny feet warm (fluffy cotton-rich yarn makes that a doddle). 2) They're transforming little legs into a winter wonderland, with an adorable snowman design and a print that's so starry, it'll rival the top of the Christmas tree.
99% Polyester, 1% Elastane
Machine washable
£14.00 £5.60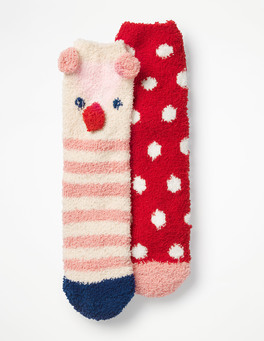 Polka dots, stripes and everybody's favourite reindeer: these socks couldn't get be any more ready for Christmas Day if they tried. Chilly weather is no match for little feet wrapped in super-fluffy fabric.
99% Polyester, 1% Elastane
Machine washable
£14.00 £5.60