Cashmere Scarves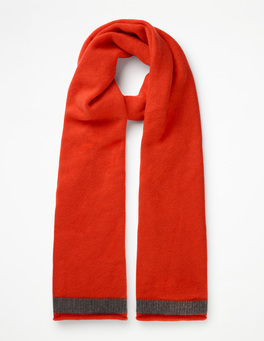 This 100% cashmere scarf feels super soft against your skin and stops chills in their tracks. Plus, the stylish colour contrasts give the scarf a totally contemporary feel, while remaining simple enough to work with everything else you own.
100% cashmere
185cm/72¾" long x 30cm/11¾" wide
£90.00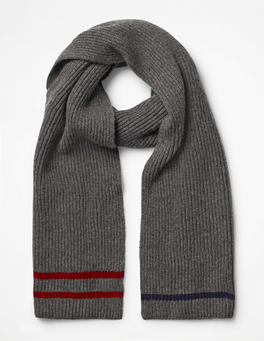 With over 200 years of tradition and expertise on their side, Johnstons of Elgin know how to make the finest-quality cashmere around. That's why we asked them to knit this scarf in their historic Scottish mill, and finish it with must-be-Boden eclectic stripes. Keep it for yourself or give it as a…
Hand wash only
100% cashmere
£120.00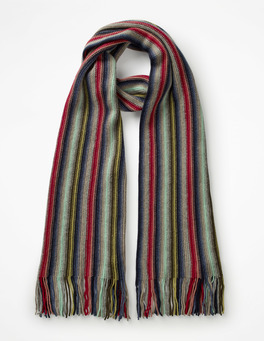 No one knows more than Highlanders about wrapping up against the chill, so we went to the experts for this luxurious, striped cashmere scarf. Johnstons of Elgin in Scotland has more than two centuries of expertise combating the elements with fine natural fibres, and here we've used eight colours and…
Hand wash only
100% cashmere
£110.00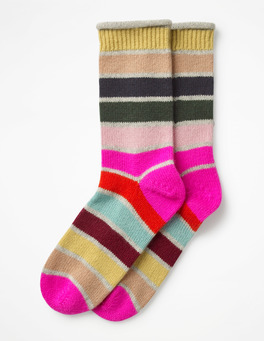 These rainbow-coloured, cashmere socks were made to add a little luxury to your day-to-day. The multi-coloured, stripy pattern is complemented by a block heel and toe. These socks coordinate perfectly with our matching glove, hat and scarf set – all in cashmere – for wrap-yourself-in-a-cloud…
£50.00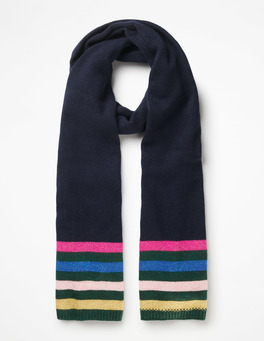 Winter was made for this soft scarf (or perhaps that should be the other way round?). Flashes of colour on the ribbing add cheer to cold-weather outfits, and you can coordinate with the matching hat and gloves for a super-snug combination.
37% viscose 23% polyamide 18% merino wool 18% cotton 4% cashmere
Hand wash only
190cm/74¾" long x 30cm/11¾" wide
£38.00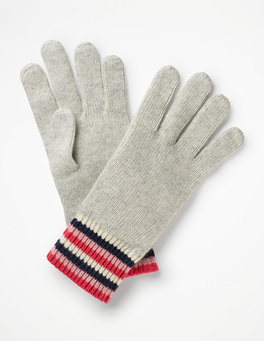 These warm gloves with colourfull ribbing will add cheer to chilly days. Coordinate with the matching hat and scarf for a super-snug combination.
37% viscose 23% polyamide 18% merino wool 18% cotton 4% cashmere
Hand wash only
£25.00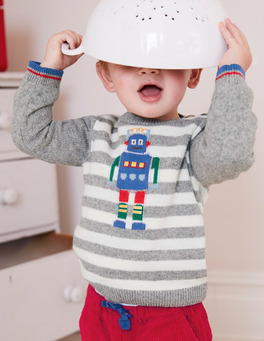 Little ones will love the shiny foil robot, the loveable llama in a woolly scarf or the snowman wearing a pompom bobble hat on this cashmere-blend, stripy jumper. Embroidery brings these fun friends to life while baby stays warm and snug. With easy-change shoulder buttons and machine-washable…
37% viscose 23% polyamide 18% wool 18% cotton 4% cashmere
Machine washable
£28.00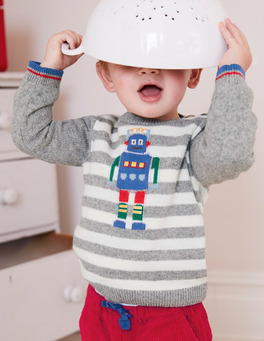 Little ones will love the shiny foil robot, the loveable llama in a woolly scarf or the snowman wearing a pompom bobble hat on this cashmere-blend, stripy jumper. Embroidery brings these fun friends to life while baby stays warm and snug. With easy-change shoulder buttons and machine-washable…
37% viscose 23% polyamide 18% wool 18% cotton 4% cashmere
Machine washable
£28.00